Application is open continuously for children born 2011, 2012 and 2013!
For the fall term of 2021 children born 2010 and 2014 will be eligible for the music cheque. The application window will open the 19st of March 2021.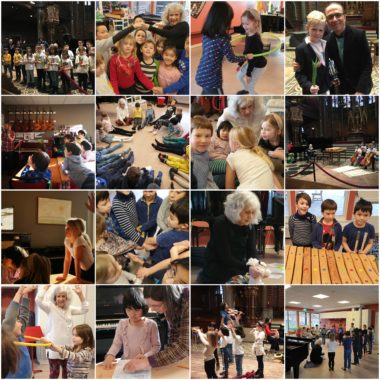 Apply directly here!
(choose LIMUS Musikskola AB)
Already applied for the Music Cheque? Choose the addition course of 15×15 min, course 2e, for a total of 40 minute-lessons.
In Sweden, every child learning to play an instrument receives public subsidies. Subsidies are directly paid to the school, making it cheaper for the parents. 
The price for a music course in Lund is only 1 120 kr/term.
BUT: Up until now, only children joining the municipal Kulturskolan have received these subsidies. Children learning to play an instrument on other music schools, for example LIMUS Lunds International Music School, have had to pay the total cost.
After many years of fighting and thanks to our very dedicated parents, the politicians of Lund finally decided that all children should receive public money, even those who choose LIMUS or one of Lunds other music schools. (We did fight for them all…) This is called a music cheque.
Now, children born 2011 and 2012 (from 2020 also 2013) just need to pay 1 120 kr a term for a course at LIMUS!

What courses do we offer? Choose between piano, violin, guitar, electric guitar, drums, cello, flute, recorder, viola, oud (the arabic lute), harpsichord, saxophone, clarinet and the harp. The lessons are given in our own facilities in central Lund. They are given in our 11 teaching languages.
As a private school, we are used to working efficiently with our customers fees. We find that public money needs to be treated the same way.
Therefore, students bringing the music cheque to us, will be scheduled for 15 lessons per term and each lesson will last 25 minutes. Also, as with all our other students, they will be involved in our ensembles (longer lessons ) and concerts.
25 minutes lessons still too short? Yes, we know.  Therefore we have made it possible to buy extra time, course 2e), which gives your child 40 minute-lessons for a total of 3 900 SEK per term.
1 120kr (no VAT) will be charged by Lunds Kommun, and 2 800 kr (incl 25% VAT) will be charged by LIMUS.
Note that 30 minute-lessons per term for a child without subsidies cost 4 300 kr (incl 25% VAT).
How to apply? For the music cheque you need to apply here: https://selundcheck.speedadmin.dk/tilmelding#/
1. Press the green button "Start"
2. Choose "LIMUS Musikskola AB" as provider. 
4. Choose LIMUS in the box "Välj musikskola*"
5. Read the rules about cancellation etc. Press the button "Nästa" (Next) 
6. Log in with bankID, fill in your personal data and finish your application. 

For the extra course you need to apply here.
If you need help please call Fredrik at 0702460371 or Gabriele at 0730-637938.
We are also ready to assist you in the choice of instrument or regarding any other information you may require. 
Very welcome to our modern international private music school, with 20 lovely teachers, internationally recognized by the ABRSM, and with more than 20 years' tradition of educating young people in Lund!